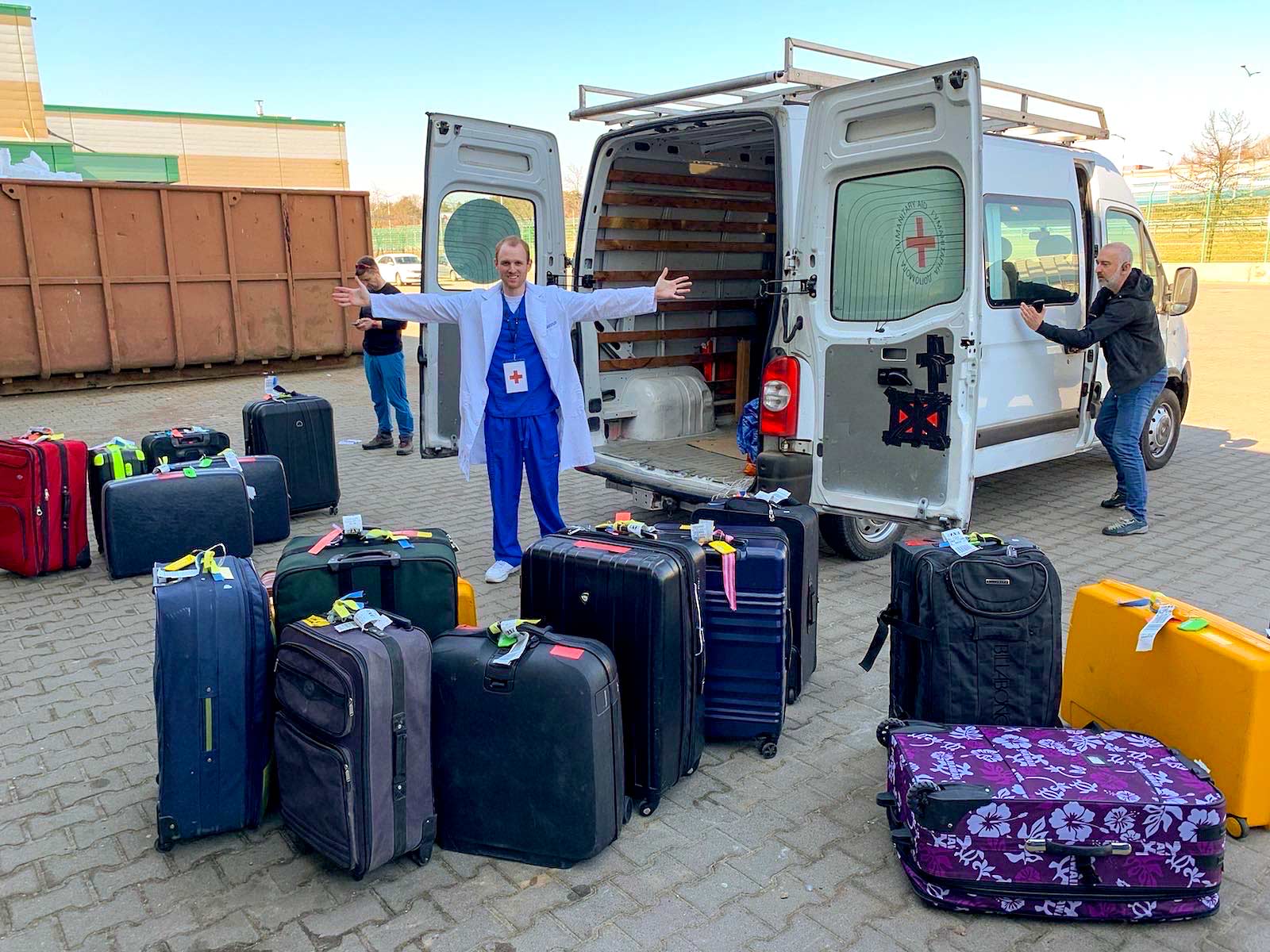 MISSION UPDATE: UKRAINE | April 4, 2022
Recently, August Mission volunteers made contact with a health clinic in Ternopil Ukraine. Ternopil has suffered several military strikes by Russian armed forces, including missile attacks. In addition, given its location in the western part of the country it is experiencing an influx of refugees and displaced peoples from the east and south of Ukraine in need of healthcare and humanitarian aid. After assessing the needs of the clinic and the surrounding population, August Mission dispatched volunteer Dr. Gordon Duval to the Ternopil clinic to render medical aid, along with a Sprinter van full of $60,000 worth of medical equipment, medicine, and other related supplies. These medical supplies were sourced largely from here in Utah, with Dr. Duval's assistance. Dr. Duval has since returned to his home in Tooele Utah after rendering aid to dozens of Ukrainian families.
The rapid deployment of both material and volunteer aid was critical in saving lives, and a perfect example of the August Mission model; quickly and accurately assessing the needs on the ground, and immediately delivering aid to those at highest risk.
CHANGE A LIFE TODAY
Help us in our efforts to reduce human suffering through lawful humanitarian support, recovery, and resettlement of displaced persons, persecuted groups/individuals and those left behind.
August Mission is a registered Utah Charitable Organization and is tax exempt under section 501(c)(3) of the IRS Code.
Donations are tax deductible in the United States.